IRREGULAR THINGS MIL LOVES
15 Jan 2021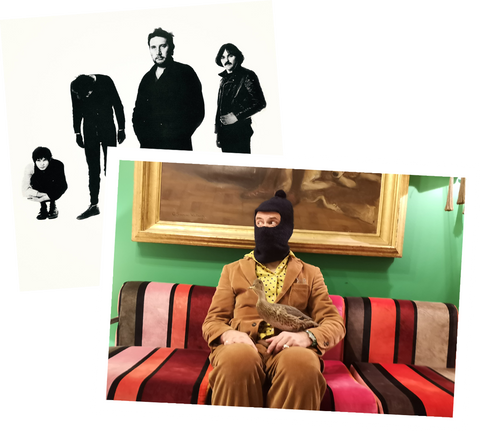 WELCOME TO OUR NEW MINI SERIES 'IRREGULAR INTRODUCTIONS' IN WHICH CREATIVE PEOPLE TALK ABOUT THE 'IRREGULAR' THINGS THEY LOVE. First up is our own Milorad Stricevic.  
1. Assymetry is Cool!
Hmmm… the modernist (and teen mod) in me also loves a bit of rigorous symmetry (shout out to Wes Anderson!) but check out Stranglers bass player Jean-Jacques Burnel's black sweater with one white sleeve. I had my own, made by the very kind mum of a school-friend. Shrank immediately, but I still wore it to death.
2. "Incongruity is the essence of style."
I don't know if anyone ever actually said this, but the Clash knew it better than most. I still have this book, which was my style bible as a teenager. I considered myself v dapper in my slightly trashed straw boater + leather biker jacket, an opinion not shared by the Glaswegian taxi driver who once turned to his passenger and - pointing at me crossing the road - said "check the state of that f•••••• c••t".
"Oh…" the passenger replied, "that's my flat mate Mil"
Hey… I didn't need his approval then, and certainly not now! Put things together any way you like, as long as it makes you feel good.
3. Subvert the Process.
A massive Ian Dury fan as a teenager, I only later came to appreciate the design genius of Barney Bubbles whose amazing creative playfulness lay behind the visual representation of so much music I loved and owned. More of that later, but what a fun idea to use a whole collection of Crown wallpaper samples for the cover of Dury's 'Do It Yourself', each overprinted with the same title artwork: resourceful, subversive and utterly joyous. I've got 15 now… still more to add!
4. Eyes Open for Happy Accidents.
Detail of a roll of unused printed textile from the historic Stead McAlpin mill which has been subsequently used to clean the surplus ink from the screens of a second pattern. The resulting overprint design has an unintended charm of its own, and was otherwise destined for the scrap bin. This was the inspiration for our Cimex print, in which Mil "overprinted" artist Annabel Wright 's bugs with a geometric motif.  
5. What would Stefan do?
This is the first book by/about the graphic designer Stefan Sagmeister - Made you Look - which I wholeheartedly recommend for anyone interested in the creative process. Sagmeister works hard to find an irregular way to tackle every project, as evidenced even in the design of this book. Although I do design graphical things, I am not a graphic designer by training and its always inspiring to read how 'proper' folk do it!
6. Unblock like Eno.
We all get stuck sometimes and Brian Eno, with Peter Schmidt, developed the Oblique Strategies back in 1975 as a tool to 'loosen' creative thinking. Initially produced as a physical deck of cards (the image shows the set owned by David Bowie), each with a simple provocation, the Strategies are now available as an app. "MAKE IT MORE SENSUAL"
7. Cut Up & Splice Together.
Rejean Denim is a Glasgow-based brand whose zero-waste mission entails repurposing discarded jeans in a great way; each jacket a celebration of the endless possibilities of juxtaposition.
8. Mismatch Pairs. (see asymmetry)
Does a pair of socks mean they have to match? Oybo is an Italian brand with a very clear USP - untuned socks.
9. Embrace Clashing Pattern.
A favourite eBay purchase, this tie is by Ballantyne x Stefano Ricci, made of 2 fabrics which clearly don't go together. Or do they?
10. Bacon & Banana. In a roll - preferably Mortons - with ketchup. Don't knock it 'til you've tried it.
You're welcome x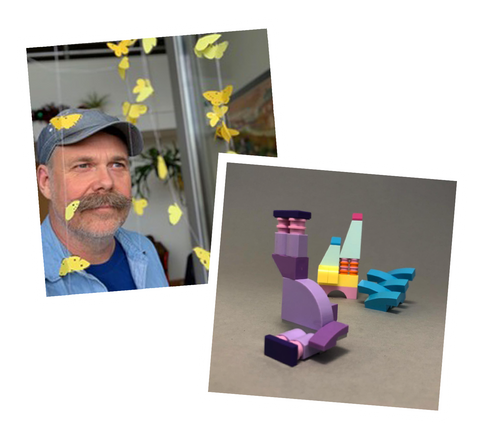 21 Jan 2021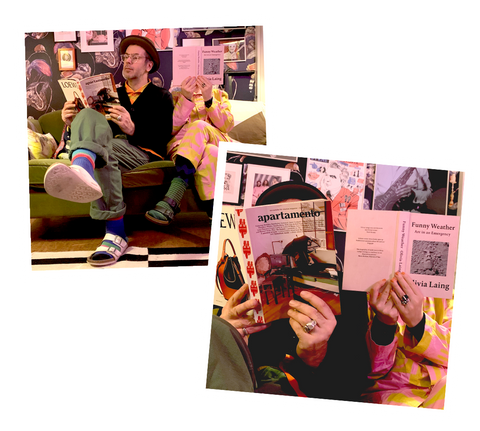 30 Dec 2020