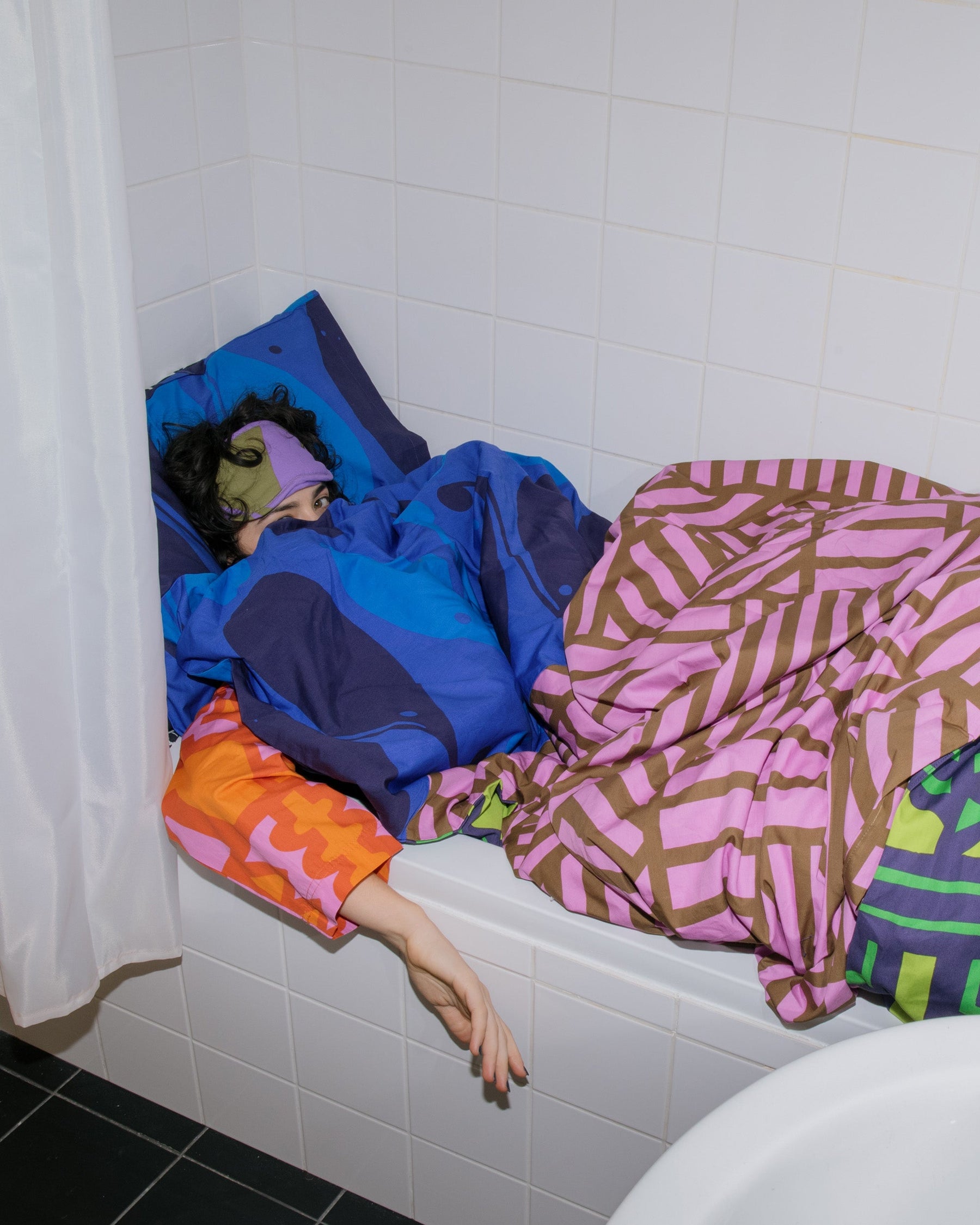 DUVET SETS ARE SOLD OUT. NEW COLOURWAYS COMING LATER THIS YEAR

Our duvet covers are constructed from three equal pieces of fabric [the same high quality certified organic cotton as our sleepwear] allowing us to have lots of fun with the interplay of contrasting pattern & colour.
As a designer, Mil loves working within constraints, and this 'eureka' moment happened when we hit a stumbling block during our prototyping stage: the maximum width of fabric we could get digitally printed in the UK was too small to make a Superking duvet…but happened to be exactly 2/3 of the height required for one side. 
What started as a headache is now our 'irregular' thing!