ATYPICAL COSMETICS
20 Oct 2022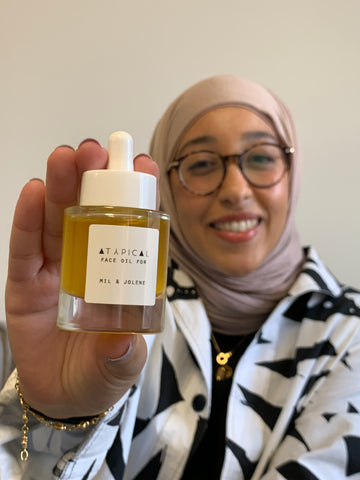 The process of us getting the second iteration of our debut collection into production has been long, and although difficult at times, we have come to appreciate that slow can sometimes have benefits. To celebrate its imminent arrival, we are meeting up with some other creative folks to hear their thoughts on being irregular and going slow... 
First up is Marwa Ebrahim , founder of Glasgow based brand ATYPICAL 
Mil - As you know, we like to celebrate the irregular, and I love the synergy between 'Irregular' and 'Atypical'! 
Marwa - Atypical started with me struggling to find skincare that suited my skin. Coincidentally while I was studying product design, I was seeing GPs to try and find something that would suit my skin. When I was told to avoid a list of ingredients I thought, 'amazing, that's so easy' but for the next three years I realised companies don't actually have to tell you everything that's in your product, they can omit ingredients from the list, they don't have to give you the list online, and it's just this minefield…. and as a product designer I thought, what if the skincare was just made for you...and that's how Atypical was born. 
I started studying to become a cosmetic formulator, to learn how to make products that meet regulations, did a masters (where you were also my tutor), and after the masters I thought I'd just go for it and see what happens, and that was in 2019.
Different skin products for people's unique skin because Atypical things should be celebrated! 
Mil -  I wonder if you've got any positive thoughts on slow? 
Marwa - When you're looking at social media, or looking at articles about the people who "made it", it always seems like the timeline was a matter of weeks, but in reality things do take time. In the end, if you are tenacious, if you reflect on what you've learned, there's a good chance things will work out the right way. It's been four years since I started this company, and two years sine we started trading…and we're still not where I'd like us to be, but I think it's that kind of feeling that pushes you to keep going. 
Mil - Do you have any favourite slow things? 
Marwa - I don't think this is the kind of thing you are expecting, but cheese! Proper matured, aged for 18 months.... 
Read more about Atypical here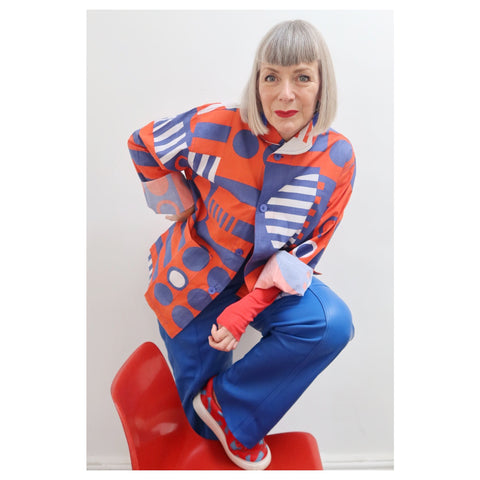 11 Nov 2022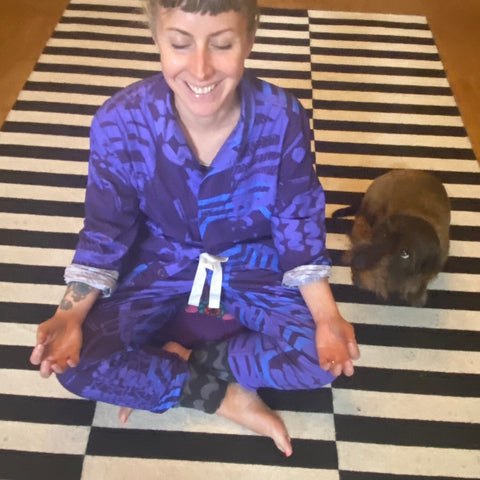 02 Oct 2022