Nutrient: April
11 Apr 2023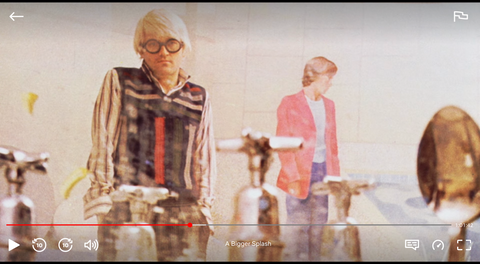 Nutrient: (noun) a substance that provides nourishment essential for the maintenance of life & growth. 
Here are ours for this month: 
Mil
A Bigger Splash (1973), on Netflix. A fascinating insight into Hockney in the early 70s. Having achieved international success & returned to London, he is reflecting on the past and how to move forward. It's half documentary, half scripted but manages to give a candid, intimate portrayal in an honest and open way. He's clearly in the middle of a break up with his lover but allows the cameras to film all of it. I'm interested in the 'power of slow' and there's a moment near the end of the film where his London gallerist says he's wasting so much time on paintings, one taking 6 months (frustrated that there is a demand but he isn't producing enough) and Hockney just says 'ok, I think I'd better go now' because he doesn't want to have the conversation. Its also a really great insight into his close friendships, with Celia Birtwell in particular. The interiors are fascinating (nice to see a Mackintosh 'Willow' chair in Hockney's pad!), as are the clothes - Hockney, as always, looks brilliant: peak '70s quirk!
A film about an artist that feels intimate and personal leads on to my second recommendation: Alice Neel: Hot Off The Griddle at the Barbican (til 21st May). I didn't know much about her, but have enjoyed figurative painting since my teenage crush on Egon Schiele. This show was joyful, human, compassionate: her warmth as a human being shining through. Interesting that she was running with a crowd of other well known bohemians, as shown in the film Pull My Daisy in the middle of the show where she is at a party with Larry Rivers [whose equally candid and entertaining autobiography I had just read, by coincidence], Allen Ginsberg, Jack Kerouac and others. Her portraits are very candid but also focused on details - getting to the essence of the individuals which quite often included particular attention to the colour, pattern and texture of their clothing. This reminded me of another great show we saw recently in Glasgow, of unsung Scottish painter Norman Gilbert. Hockney, Neel & Gilbert have in common a love of luxuriating in the pattern / colour pallet which obviously appeals to me... 
Jolene 
I've spent the last couple of weeks immersed in Katy Hessel's wonderful The Story of Art Without Men, which is now a well thumbed tome with loads of pages turned over for future reference (sorry book lovers who find this a sin!). Some favourite bits: reading about Lavinia Fontana (1552 - 1612), thought to be the first professional woman painter to run her own studio, whose husband allowed her to keep her maiden name and raised their eleven children while she became a member of Rome's Accademia di San Luca and had her work admired by the pope; learning that Duchamp's radical 'Fountain' (urinal), was probably the work of Baroness Elsa von Freytag-Loringhoven; an introduction to Zoe Leonard's "I want a president" 1992, which feels highly relevant in 2023. You can also follow Katy on instagram and listen to her podcasts. 
I can't stop thinking about All The Beauty and The Bloodshed: the documentary in which artist Nan Goldin takes down the Sackler family. It's a difficult watch, but also a hopeful one. Available on various platforms.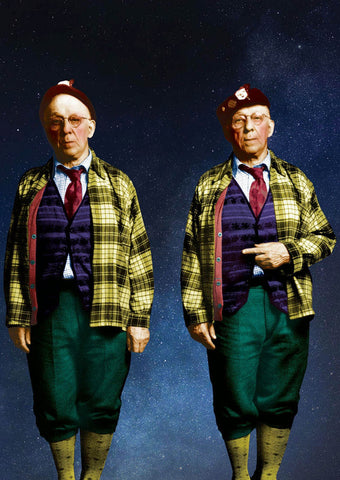 10 Apr 2023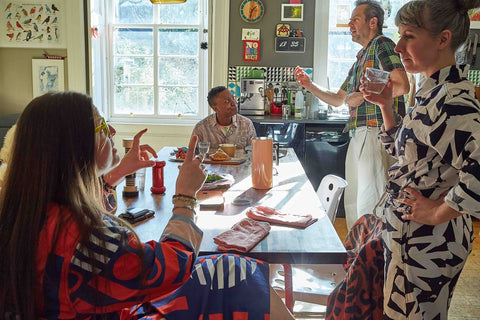 27 Mar 2023