IRREGULAR THINGS ROBERT LOVES
19 Feb 2021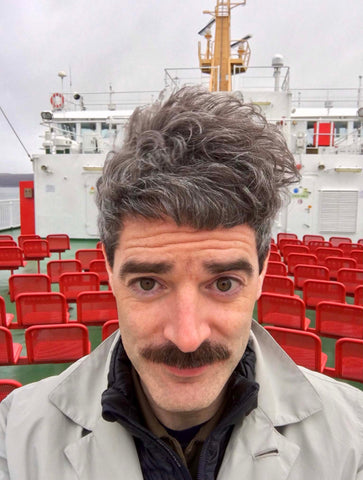 Robert McCaffrey is a Glasgow based designer / photographer / design educator who has achieved commercial and critical success over 18 years as a senior design consultant in the luxury, sport and ready-to-wear fashion industries. He now teaches part time in the Innovation School at GSA [alongside Mil], and works as a freelance design consultant. 
1. Irregular Compositions 
I enjoy taking photos and I guess they can seem unconventional but sometimes it is a simple, practical way to omit or include certain things, like a car or a tree, it's a kinda logical result but can look a little illogical, and that's good. They can look a bit like casual mistakes and that's fine too, in fact I have a prized private collection of people's feet when the camera shutter accidentally went off or the movie camera kept rolling. Sometimes it makes more sense to me when images are upside down.
2. IRREGULAR STRIPES
 Traditionally football kits were either plain or stripes (painted on with a brush) but when I had the chance to completely redesign an Italian football club's outfit I wanted to create new visual language which referenced medieval sport tabards and something modern and distinctive, especially when viewed from the back of a terracing stand or reproduced in a small newspaper column. Football can do with a bit more asymmetry and fun.
3. IRREGULAR MUSIC
Always liked the term 'bum note'. I remember as a kid watching my mum laugh at Les Dawson's off key piano performances so much she was struggling to breathe! I also love David Byrne's vocalisings (which are everywhere once you notice, hidden in plain sight!) and right-wrong bass notes, infamous mistakes or seemingly nonsensical timings on songs. I guess it's kinda anti-autotune.
[Enjoy that kind of thing on this playlist that Robert made especially for YOU while you read his irregular guide to the tracks]
Do The Du by A Certain Ration
The bum note comes in around 1:30, it's probably not a bum and deliberate but it sounds
Third Uncle by Brian Eno
I heard that this one was an actual mistake (bass shifts down a semitone halfway through) but Brian Eno being Brian Eno liked it's dissonance and the atonality hinted at punk, years before punk.
Rock Lobster by B52's
The Farfisa organ adds discordant cuts but the odd call/response section towards the end with various sea creatures gets me every time – Stingray, Mantaray,Jellyfish love the catfish/dogfish mix up and the sound of a Narwhal? Also worth mentioning that this has to be my all-time favourite song. Pass the tanning butter!
Disorder – Joy Division
Discordant more like! The bass makes this for me, especially in the bridge section where it drops off the scale! Whole song kinda collapses towards the end too, great way to open your debut album.
Slippery People by Talking Heads
What can I say, I'm SUCH a fan of David Byrne and his vocalisings. They seem to pepper almost every song and can't imagine the songs any other way (see; 'fa fa fa faaa fa, fa fa fa faaa fa' of 'Psycho Killer' etc). This track though has a thick slice of nonsensical utterings towards the end of the song. Pure Melody, Scat, Percussion, Phrasings…Genius!
Janitor – Suburban Lawns
Spotify informed me this was my most listened to track a couple of years ago, by a mile. It starts of perky punky then THAT pronunciation/utterance of "whowowowse your mother?". Irregular lyrics too, apparently she once asked someone his job and he said 'Janitor' but she heard 'Genitals'.
Milk Man by Deerhoof
The winning team of syncopated timings and mad patterns, I've been scratching my head and moving my feet to these wild cats for almost 20 years. Odd instrumentation (bugle anyone?), crazy dynamics and one of my favourite off-kilter guitar solos of all time. Post-Pop-Punk-Perfection.
Offence – Little Simz
Urgh, that Bass fuzz tone and snare sound. Chose this for its samples though, just when you think hip hop has exhausted the archives up pops flute wobbles and the always excellent cartoon running and whizz sound (@ 2:18 what is that instrument?)
Diskhat2 by Aphex Twin
This track is from the innovative album 'Computer Controlled Acoustic Instruments pt2' which uses from acoustic instruments such as prepared-piano, wood and metal percussion etc and controlled digitally. Paradoxically it can sound delightfully disjointed.
Junun by Skye Ben Tzur, Jonny Greenwood, The Rajasthan Express
Irregular collaboration; an Israeli composer working with a wonderful group of Indian musicians along with the mercurial Arch-musician from Radiohead.
Plutonian Nights – Sun Ra
The usually outlandish, afro-futurist composer and bandleader drops space jazz with a honking tuba.
I Have Known Love – Silver Apples
One of the first bands to include electronic music into pop (this is from 1968!). Unconventional and daring. What I love about this song are the flat backing vocals which I always try to imitate, need to be so nonchalant to get close!
New Town – Life Without Buildings
I love the west-cost breezy intro to this track but of course it's really all about Sue Tompkins' Incantations. Repetition, spoken word and repetition brought such a fresh approach to song writing and delivery, fragmented choruses scatter into verses and it all seems so expertly improvised. Recently (incredibly) Tik Tok has uncovered the band's song 'The Leanover' and has become a viral trend for hundreds of thousands of teenagers. How odd.
Tomorrow Never Knows – Junior Parker
Inspired by LSD and the Tibetan Book of the Dead, this Beatles track was such a radical departure from mainstream pop it definitely qualifies as irregular. A meditation on meditation. This cover version made it to this playlist due to the very last note Junior sings; is it slightly wrong (sharp?) if it's deliberate it's so perfectly controlled. Love it.
Imagining My Man – Aldous Harding
Like the Little Simz track earlier, an unsuspecting and unconventional micro-choral 'yelp' sample sometimes punctuates this slow, low track. How did she come up with it? Why did she think it was right when it seems wrong?
4. IRREGULAR BEHAVIOUR 
How people use things 'wrong' was a preoccupation of mine when I was a design student and I since discovered the work of Richard Wentworth, principally his book 'Making Do and Getting By' which he roamed the streets of London. Wonderful observations of human ingenuity and creative problem solving. Designers take note!
Image credit for the above 4 images, Richard Wentworth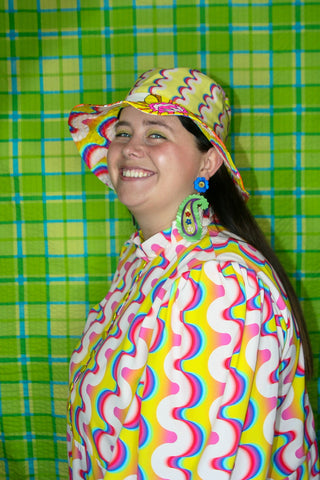 25 Feb 2021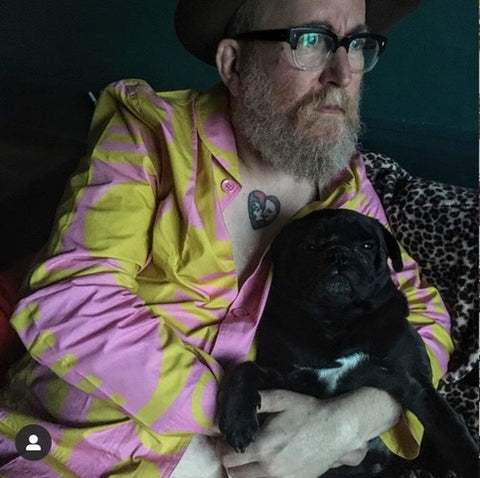 11 Feb 2021