IRREGULAR THINGS RAISSA LOVES
12 Mar 2021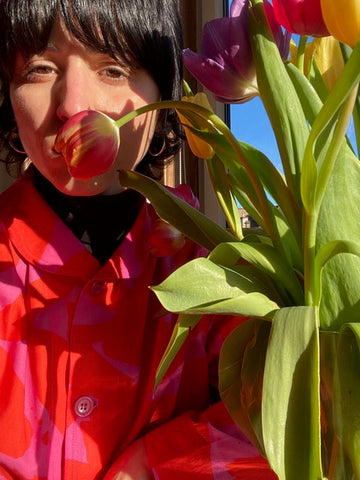 Today on our lockdown feature Irregular Introductions it's the turn of Glasgow based designer and creative director Raissa Pardini. Raissa has worked with brands such as Vans, Dr Martens and Fred Perry, designed book covers for Dolly Parton and the Sex Pistols, and has lent her eye-catching aesthetic to a range of indie bands and labels. The @vamuseum recently acquired some of her work for their collection. 
1. Irregular Font Design 
 Raissa sees herself as an activist as much as a designer. She co-ordinated the project #groupfont, a font created by 37 creatives around the world to raise money by selling it and donating all profits to charity. You can read more here and still buy this irregular font. She says "There are a lot of things that drive me ethically, so I want to find a way to use visuals to take a position in a positive way. Design is tricky because if you deliver it in the wrong way, it can send the wrong message. When we take up campaigns, sharing the wrong message is down to a bad designer or a bad brief, so I find myself being very honest with my clients and I also don't want to be involved in anything that doesn't bring something better to the world."
2. Irregular Rulebreaker   
Raissa says, "I like playing with rules. I love having to deal with letters, spacing, colours, messages, briefs. It's challenging to me." While an artist creates their own rules, she feels she's better at breaking pre-existing ones. "Pushing my creativity to the limit of legibility but at the same time don't over kill it as the message needs to be delivered – that's my favourite challenge. I want to push the typography until letters become the real artwork feature."
3. Irregular Working Week  
Raissa is running her design studio 4 days a week, leaving Fridays for teaching. She has recently worked with Adobe to talk about typography and its history, what typography means today, why it is important, and of course the gender gap in the industry which remains huge. Raissa recently said "I will dedicate some time each Friday to review your portfolio or simply book an hour for a one-to-one session, completely free" - Irregular in the best way. 
4. Random Irregular Stuff 
Raissa says: 
- I'm ambidextrous (though I can't go too much in details with typography with my left hand eheh)
- I always pick up the phone saying Hello twice
- I never filled cups or glasses to the top cause I always end up spilling anything on me
- I don't use knives (god knows why?!)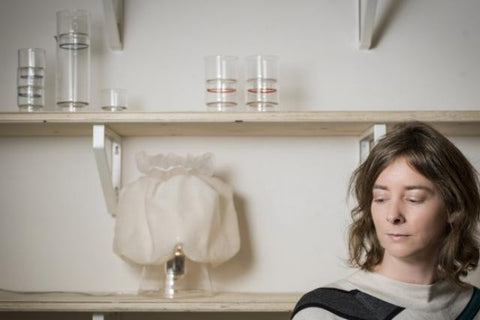 13 Mar 2021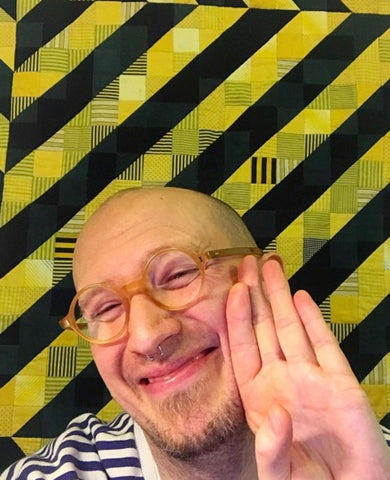 27 Feb 2021