IRREGULAR COMBINATIONS
26 Oct 2020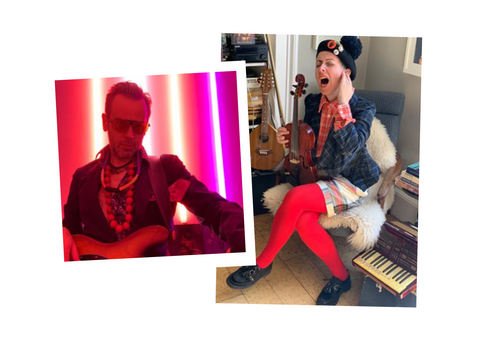 So we did it - after three years of hard graft / glorious fun we have our OWN BRAND, and our OWN WEB SHOP through which to sell our organic cotton ethically made pyjama suits [aka pjs / pyjamas / jammies / loungewear etc ] and organic cotton reversible duvet sets - YEEEEHAAAAA! And I should tell you now, that because you are reading this just after it was written, you get a code to use on our website that gives you £10 off until the end of November. Just type in Irregular Combinations. Double Yeeeeeeehaaaaaaa! 
Inspiration for this first blog post hit me (Jolene) the other day when I got into the car after Mil had been driving, switched on the CD player (it's an old car), to be blasted with FUNK. Ejected the CD, and replaced it with FOLK. And I thought "that kind of sums everything up" - both Mil and I as a couple, our blended family, but also - and more importantly for you guys - the DNA of the brand. Sometimes things just need to be put together in order to work well. 
We're [obviously] all about colour. And the right colours, as painstakingly chosen by Mil, have an energy on their own, but put them together and POW - the energy created can be really magical. You know, things that maybe shouldn't work together just do… 
On the web-shop you will find all of these combinations available in the pyjama suits, and two duvet set colourways. If your size is sold out (or not currently available - we're grading up two sizes), please get in touch to be on the wait list for the next drop which is coming soon. 
Sending colourful vibes from Glasgow 
Jolene [and Mil]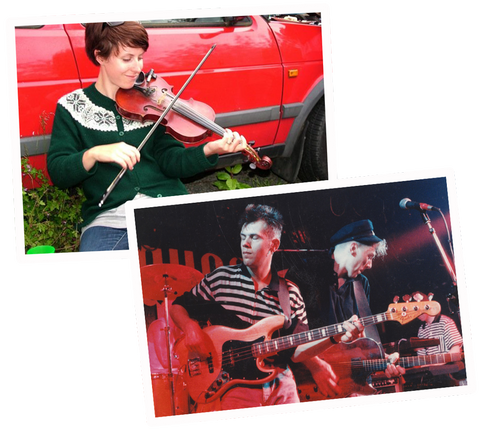 27 Nov 2020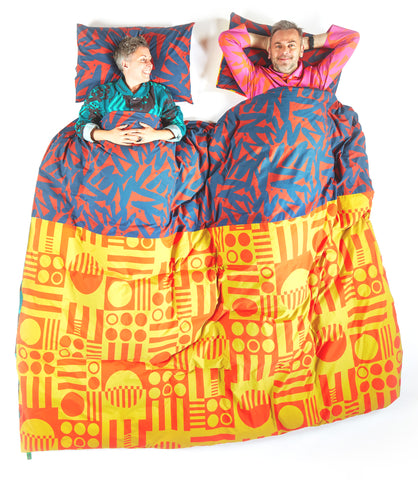 02 Nov 2020