GREEN & BLUE THINGS WE LOVE
27 Apr 2022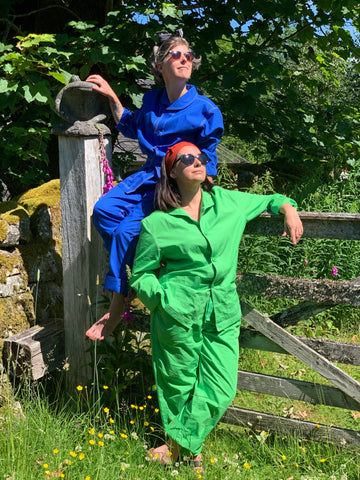 It's fair to say that Mil & I didn't really think through the fact we had chosen the colours of Glasgow's two rival football teams for our first single colour offerings. Not something we love about this city. However, as an ode to our colour block gender neutral pyjama suits, we want to share some green & blue things we DO love. 
1) THE GREEN PARTY 
We launched our business to be as green as it could be, as we are passionate about the future of the planet, and vote as such. A limited product range, organic fabrics, non plastic packaging etc, and it is our intention to keep striving for improvements. 
2) GREENS IN OUR DIET
We get a weekly veg box from Locovore which is Glasgow's green supermarket. It's great eating seasonally and we enjoy trying out new ways of cooking cabbage! This one was delicious 
5) THIS IS THE KIT, VITAMINS 
This song is my absolute go to when I need a pick me up. The lyrics are so simple but so beautiful. 'All we need.... is some greens... green leaves...  sorts you right out'. Listen here
4) GREEN GARTSIDE from SCRITTI POLITTI 
Whenever Mil hears the word Green, he thinks of this guy (centre) and his amazing voice. From intellectual punk to melodic pop star (and Miles Davis collaborator), Mil has a real soft spot for this kind of slick production as well as Green's style and beauty! 
Although he has no memory of this from back in the day, we are very pleased by the synergy of this clip, in which Green and the band sing their hit 'Wood Beez...' whilst sitting on a bed in their pyjamas, augmented by some fancy footwork from the one and only Michael Clark!
It's a small world, after all....  
Mil made a Scritti Politti playlist for you here. 
5) NEAL'S YARD 
When I was 11 my mum took me to London to see her younger sister (my cool Aunty Alison). Cue camomile tea from chipped mugs in an overgrown garden, stairs with no bannister so that huge works of art in progress could be easily moved, and blue Neal's Yard bottles in the bathroom. Coming from suburbia I was in HEAVEN with this bohemian lifestyle - it was a lightbulb moment!
6) KIND OF BLUE 
Not one of the biggest selling jazz album of all time for nothing. Mil remembers buying this on vinyl at the same time he bought a double bass when he was about 21, in an attempt to expand his playing ability. He says he didn't become a great double bass player, but did develop a great love of Miles Davis. 
7) BLUE CHEESE
A staple in our house. I possibly had it for the first time in Glasgow's Cafe Gandolfi aged about 17. They used to serve blue cheese, walnuts & pear on an open sandwich. You can imagine how sophisticated I felt. One of my signature dishes is a blue cheese and caramelised onion savoury tart. Any other favourites or recommendations for particular blue cheese brands? 
8) BLUE COCKTAILS 
This was the first cocktail Mil ever had, which seemed impossibly exotic in 1980s Glasgow. Around this time he was the (underage!) cellar man at the Ingram Hotel, and placed a big order for a brand new product he thought the clientele would love, a bright green melon liqueur called Midori. He suspects it is probably still there.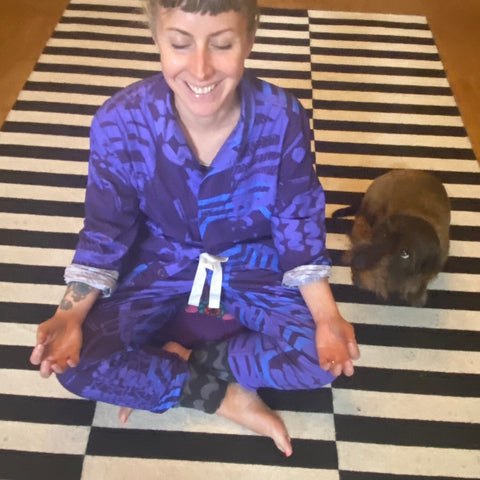 02 Oct 2022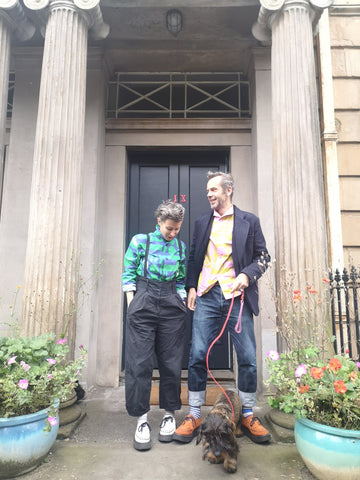 04 Mar 2022