IRREGULAR STYLING
26 May 2021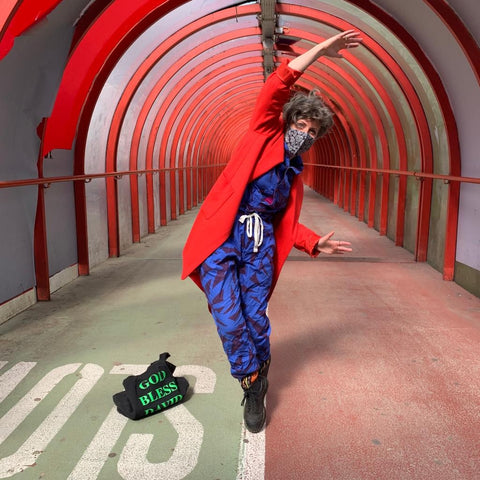 OUR PYJAMA SUITS ARE NOT JUST FOR SLEEPING IN 
We always intended that our organic cotton pyjamas would work as daywear, hence our term 'pyjama suit'. We describe their construction as having a 'nod to workwear with a hint of sartorial elegance' and we love seeing how you style yours. Here's some inspiration.... 
1) The Jumpsuit Vibe 
Cimex x Paradox worn with brogues and an oddly tailored jacket, finished off with a flourish of scarf. 
2) Loose & Comfy 
I'm wearing the size up from the one that officially fits me (this is size 3) and it's styled oversized with layers. Because the waistband is a drawstring, it's very flexible and can be adjusted, still looking flattering over the bum.... 
3) Mix & Match 
The very bold can mix up our prints, and we love it when you do that. This is our Cimex print (as is the image above) which is our first artist collaboration, with the Glasgow based artist Annabel Wright
4) Half a Suit
Here we are - Mil & I wearing pyjama jackets only - they work perfectly as regular shirts, tucked in or worn loose (I am wearing the paradox in a colourway that isn't in production yet)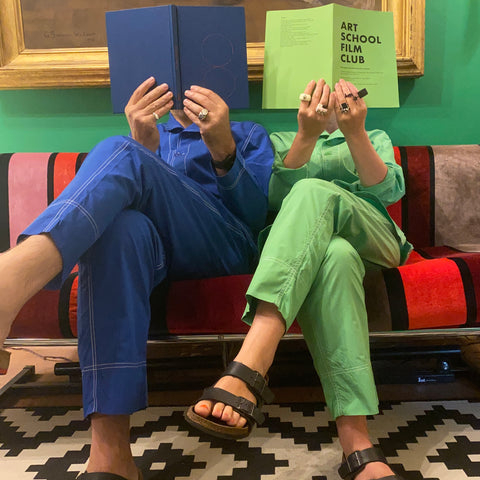 11 Aug 2021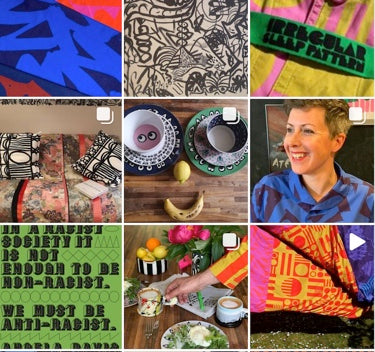 22 Apr 2021